♥ Synnøve og Dags bryllup ♥
♥ Synnøve and Dag's wedding ♥
---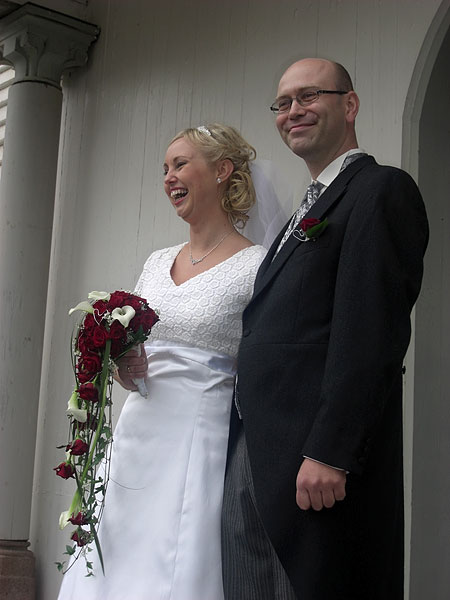 © John-Arild Foss.
Innhold (Contents)
---
Synnøve Flatebø og Dag Trygsland Hoelseth giftet seg i Mandal kirke lørdag 13. oktober 2007 kl. 1400.

Synnøve Flatebø and Dag Trygsland Hoelseth were married at Mandal church on Saturday 13 October 2007 at 2 p.m.
---
Bryllupsfesten fant sted på Høgtun kultursenter i Øyslebø, som ligger i Marnardal kommune ca. 20 min. med bil nord for Mandal.

Tradisjonen tro fant vielsen sted i Mandal fordi Synnøve kommer derfra. Høgtun kultursenter var nok det beste stedet å arrangere bryllupsfest på denne tiden av året, men stedet passer også godt fordi Dag har "halve slekten" i området. Både Dags morfar Ingvald Trygsland og tippoldemor Torborg Torkildsdatter Koland (på farssiden) kom nemlig fra Bjelland, som ligger nord for Øyslebø i Marnardal kommune.

The wedding celebration took place at Høgtun Culture Center in Øyslebø, which is situated in Marnardal municipality about 20 minutes by car north of Mandal. Dinner at 5 p.m.

In accordance with the tradition the wedding ceremony took place in Mandal because that is the place Synnøve commes from. Høgtun Culture Center was the best place to arrange a wedding party at this time of the year, but the place is most appropriate also because Dag has lots of family in the area. Dag's grandfather Ingvald Trygsland and great-great grandmother Torborg Torkildsdatter Koland came from Bjelland just north of Øyslebø in Marnardal municipality.
---
Flere bilder (More photos)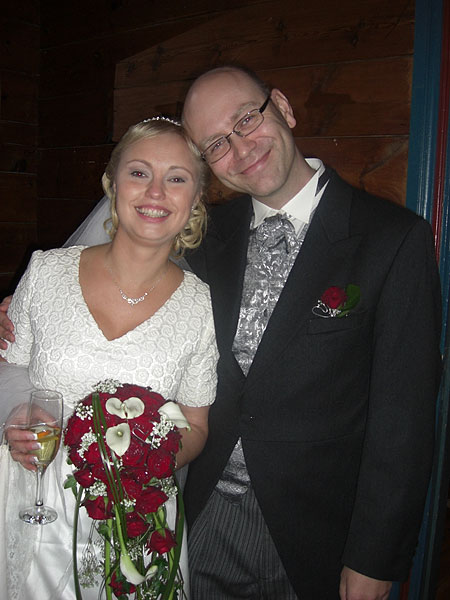 © John-Arild Foss.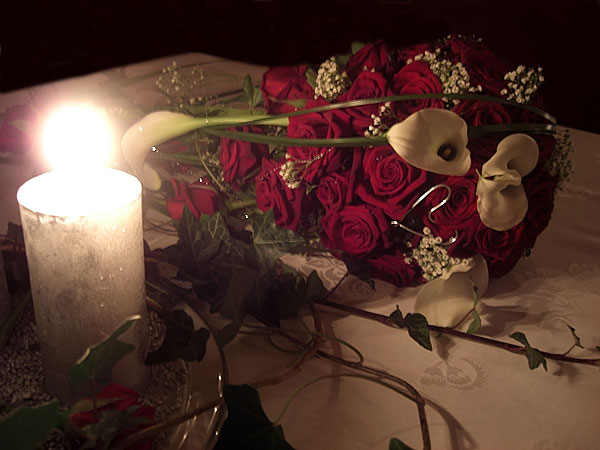 © John-Arild Foss.
---
---
This page was last updated on Tuesday 10 November 2009
(first time published at http://www.geocities.com/dagtho/wedding.html on Saturday 7 July 2007).
© 2007-2009 Synnøve Flatebø and Dag Trygsland Hoelseth

---